If anyone can face a cast of millionaire investors like the sharks on ABC's "Shark Tank," surely it's someone who has cracked the case on lulling fussy toddlers to bed.
The founders of SlumberPod, a Columbus, Ga.-based startup that designs a quick-assembly privacy pod that helps babies and toddlers sleep, appeared on the show to pitch a 20% stake in their company in exchange for a $400,000 investment. The episode with mother-daughter founders Lou Childs and Katy Mallory premiered Sunday night to kick off the popular show's return after the New Year.
SlumberPod was designed to fit and enclose playards, travel cribs, cots and even toddler mattresses to give toddlers and babes alike a dark, quiet and safe sleeping environment. According to the company's website, the pod is bottomless to fit around cribs or playards, lightweight and compact with a travel bag that can fit in a carry-on, made of breathable fabric and lamentation windows and easy to quickly set up and disassemble. The pods were designed with the thought of parents and others in mind who share a hotel room or bedroom with toddlers, who typically need complete darkness to sleep.
During the pitch to the sharks, Childs and Mallory demonstrated their product with a toddler in tow to showcase the ease and efficiency of their sleep pod.
SlumberPod was founded in 2016 after Mallory searched endlessly for a product that would help curb the sleepless nights from sleeping in the same room as her first daughter while visiting family or staying in a hotel. The company began selling the pods in 2018 following a Kickstarter campaign that outsold its goal by 9 times.
"Sleep deprivation is a military torture tactic, because it makes you miserable and crazy, right?" Mallory asked the sharks.
The company has done $556,000 in sales and became profitable in February, according to the episode.
The Corcoran Group founder and shark Barbara Corcoran said she'd be willing to make an investment in the startup.
"Be careful when you sell your stock," she said. "But that being said, I want to take advantage of you."
Corcoran counter-offered the co-founders $400,000 for 25% on the contingency that SlumberPod pays a percentage to her on each sale.
"This is more than money," Childs said. "We're looking for someone to help us scale, we're looking for those relationships."
Following a bidding war between Corcoran and shark Kevin O'Leary, also known as Mr. Wonderful on the show, the co-founders asked if Corcoran would honor their original deal, to which she agreed. The mother and daughter's appearance on the show ended with a hug from Corcoran, a $400,000 investment for a 20% stake in equity and cheers.
"Making a deal with Barbara, it's a dream come true," Mallory told the audience. "She's a female shark, which is what we were hoping for and she just seems like she'd be an incredible partner."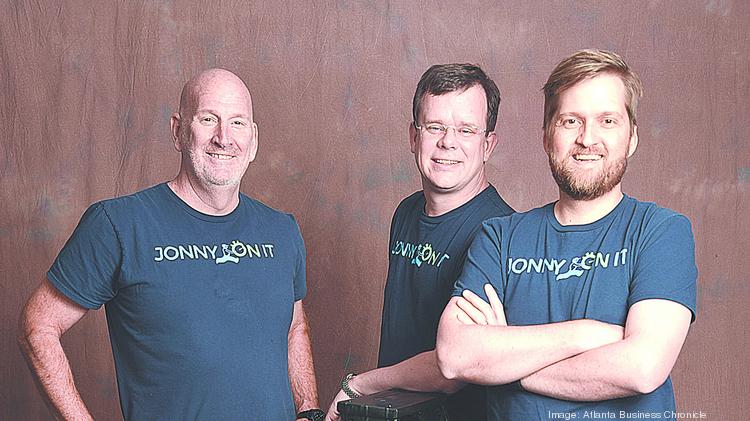 SlumberPod isn't the first Atlanta startup to appear on "Shark Tank," but it's definitely a feat to get in front of the sharks. Childs told Atlanta Inno between 30,000 to 40,000 people apply to appear on The Walt Disney Co.-owned show every year. The mother-daughter team flew to Dallas for the show's second casting call where they were among hundreds who has a minute to pitch in front of casting directors.
"We're so fortunate we're one of the few that made it to the show," she said.





By Madison Hogan

https://www.bizjournals.com/atlanta/news/2020/01/06/georgia-based-startup-wins-love-from-shark-tank.html